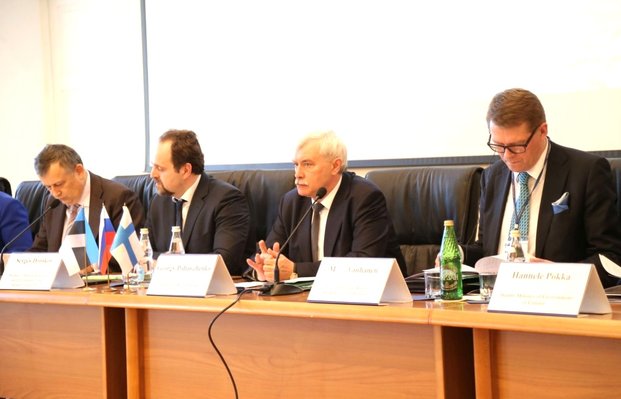 On March 12, we acted as the organizer of the plenary session, dedicated to the closing of the International Project "The Year of the Gulf of Finland— 2014". The event was held at the All-Russian Research Geological Institute named after A.P. Karpinski.
The event was attended by the Governor of St. Petersburg Georgy Poltavchenko, the Minister of Natural Resources and Environment of the RF Sergey Donskoy, the Governor of Leningrad Region Alexander Drozdenko, the Deputy Minister of Environment of Finland Hannele Pokka, the Secretary General of the Ministry of the Environment Andres Talijärv.
Within the organization of the event, we prepared a conference room, provided an interpreter, produced banners, and organized coffee breaks, a cocktail party and gala dinner.
Feedback on the project
«The Ministry of Natural Resources and Environment of the Russian Federation exresses its gratitude to Ltd Consul-Service Operating Company for the successful organization of the Gulf of Finland Year 2014 closing forum.»