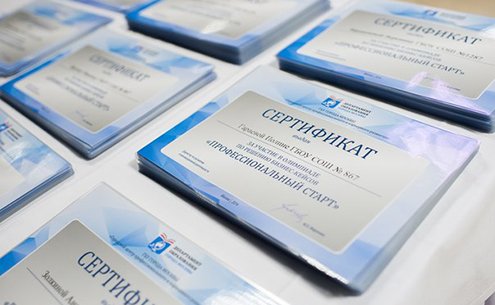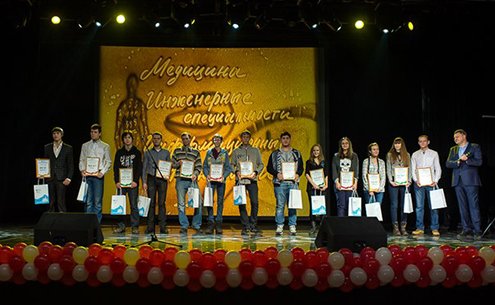 On December 2, from 04:00 till 08:30 pm, the multi-functional center Forum Hall, Moscow, hosted the awarding ceremony of the winners of the Olympic Games "Professional Start 2014", where our company was responsible for the organization and conduction of the ceremony.
The event was attended by nearly 1,000 secondary schoolchildren, high schools and university students. The event was held with the support of the State-Financed Institution the City Centre of Professional and Career Development, and was devoted to the evolvement of information work in Moscow.
We were in charge of the provision and design of the site, catering, invitation of journalists and, of course, the holding of the awarding ceremony. The participants enjoyed performances of singer Pascal, illusionist Ilya Larionov, The Vorobyshki show-ballet, Vera Lekomtseva's sand show, etc. Each participant received a certificate and branded bag with a set of printed materials and souvenirs, while winners were given awards: diplomas, engraved cups, flowers, mp3 players, hard drives, and batteries.
Upon termination, everyone was able to make a series of memorable snapshots at the photo booth, which was also supplied by our company.