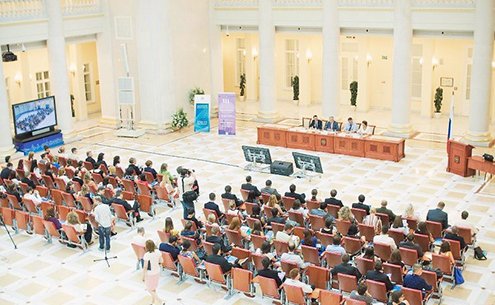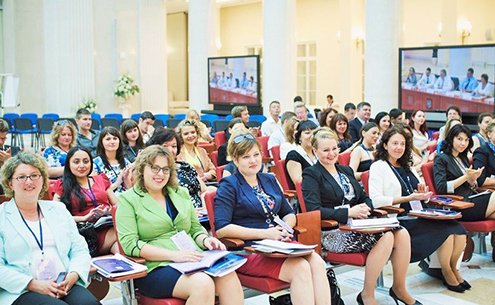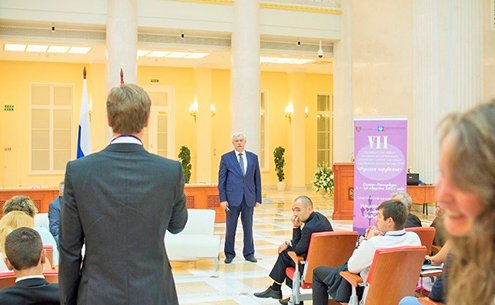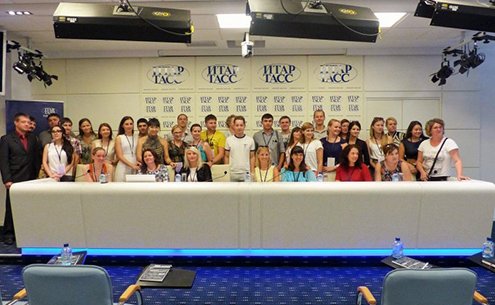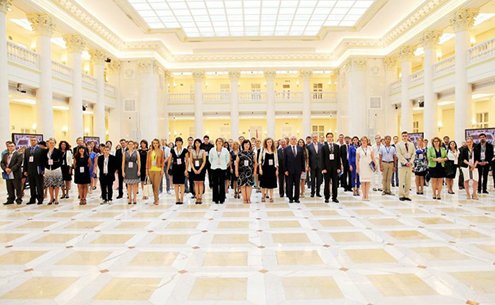 Burning early August that we will long remember due to the VII St. Petersburg Forum "Russian Abroad", which was commissioned by the St. Petersburg Committee for External Relations. The event was attended by about 100 members of the Russian expat community.
Our duties included the elaboration of the program, the academic activities, interactive lessons, rental of the sites and equipment, gala opening and closing ceremonies, invitation of lecturers, provision of printed products, and the compilation of the cultural program.
The opening ceremony
The Forum opening was held at Boris Yeltsin Presidential Library and started with a welcoming speech by Yevgeny Grigoryev, Chairman of the Committee for External Relations of St. Petersburg, as well as scientific leaders and teachers of the sessions.
The meetings
The highlight of the first day was a round table, where the Forum attendants were able to speak with St. Petersburg Governor Georgy Poltavchenko. Also, there were the meetings with the TV channel "St. Petersburg" Director Sergey Boyarsky, St. Petersburg ITAR-TASS chief editor Oxana Chernysheva, St. Petersburg broadcasting radio station producer "Echo of Moscow" Valery Nechay and many others.
The sites
Loft Project ETAGI, working studio of St. Petersburg artist Alexander Dashevsky, Manifesta 10, The European Biennial of Contemporary Art in the Hermitage, the Russian Museum — and many other important attractions were visited by the participants of the Forum.
The quizzes
Additionally to lectures and interactive lessons, the participants were able to show off their knowledge in Russian history during a specially organized intellectual game "What? Where? When?" On the last day of the Forum, participants could try to present their Russian world vision in 20 slides during 7 minutes in a new PechaKucha format of presentations.
The closing ceremony, results
The Forum concluded with a solemn meeting in the White Hall of the Marble Palace. A year later, St. Petersburg will again gather compatriots, while the participants of the VII Forum will keep on communicating, exchanging ideas, and working together on joint projects.