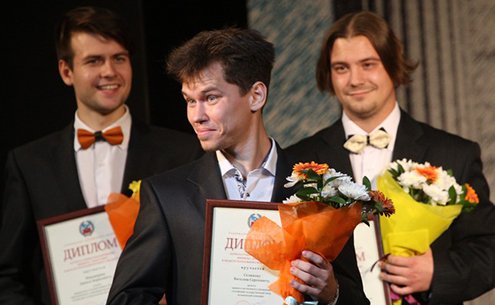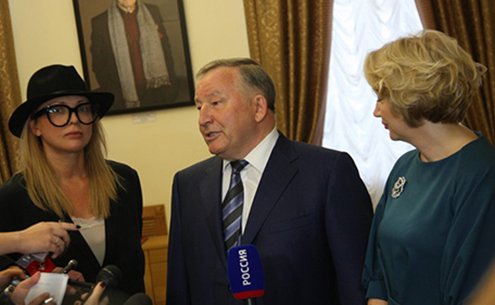 On September 23-27, we took part in the organization of the Second All-Russian Youth Theatrical Festival named after Valery Zolotukhin. Eleven Russian theaters presented their performances at theatrical venues in Barnaul. The event attracted participants from Moscow, Arkhangelsk, Kemerovo, Tyumen, Magnitogorsk, Biysk, Almetyevsk, and Novosibirsk.
About the event
The audience watched the performances based on plays of William Shakespeare, Nikolai Gogol, Anton Chekhov, Mikhail Zoshchenko, Bertolt Brecht. Among modern authors were Zakhar Prilepin, Vladimir Gurkin, Viktor Olshansky and other. The V. Zolotukhin festival jury was headed by Olga Drozdova, People's artist of Russia.
It should be said the tickets were sold out long before the opening, so that many theatre-goers were glad to sit on strapontin. Students of creative universities were ready to stand even on the stairs.
The event was of great importance in the formation of the image of the Altai Territory, and for the advancement of the creative potential of Russia, the consolidation of cultural links in the region.
The organization of the event
Our duties involved cooperating with V.S. Zolotukhin Theatre, including payment for the jury and theatrical company.
Since the event covered the entire country, the provision of high-quality transport was essential in the organization. We arranged the flight of experts and the jury, and the theater company of the Russian Academic Youth Theatre in Moscow. In addition, we provided transportation of participants from Novosibirsk to —Barnaul— and back to Novosibirsk on comfortable buses.
Accommodation and meal for theater companies and members of the jury were also provided by our company.
Eventually, guests and participants got bright impressions, which could be compared only with the flower composition, which we gave them.