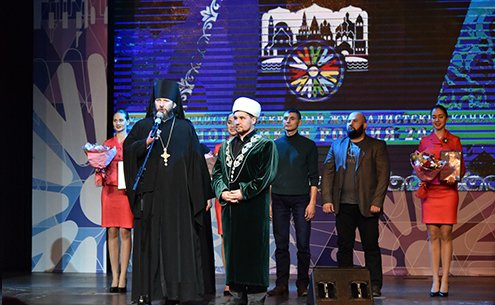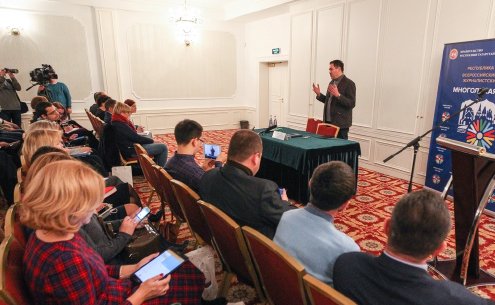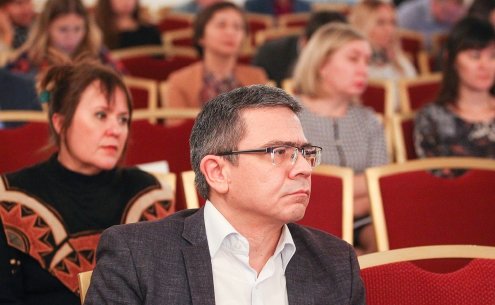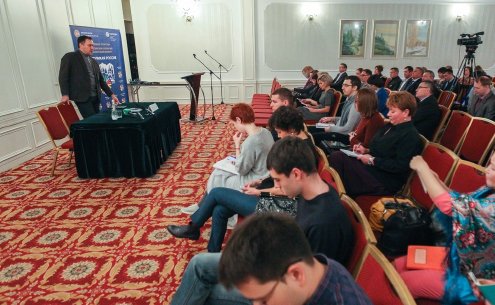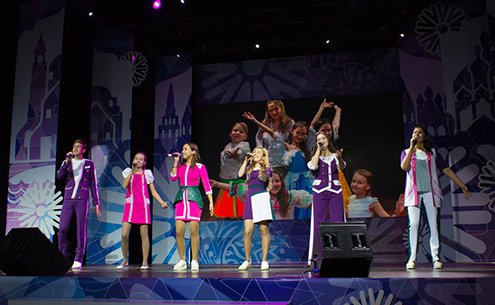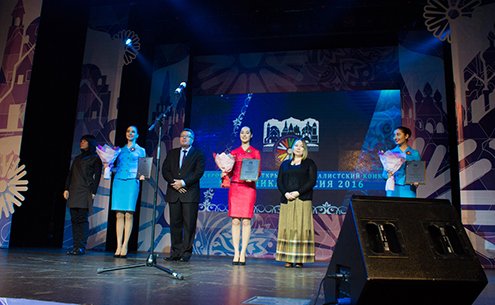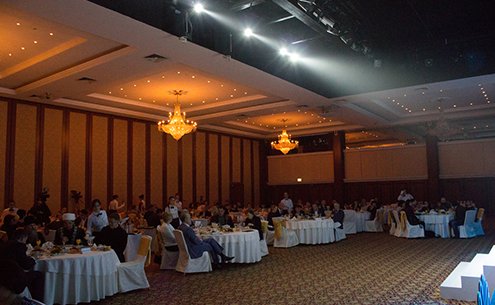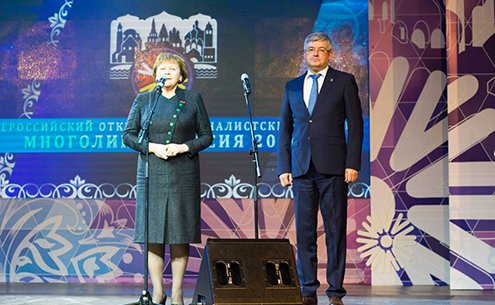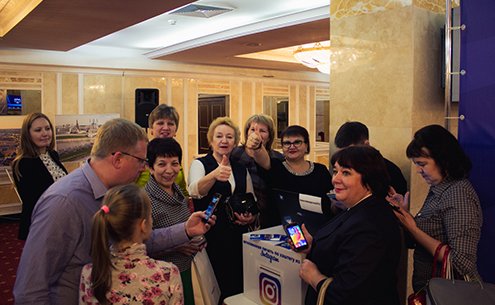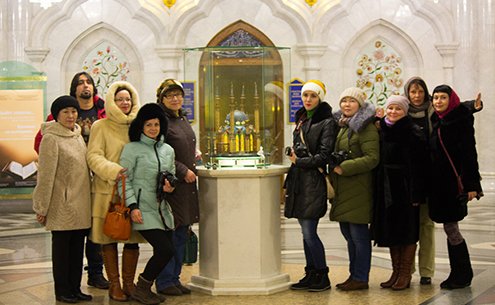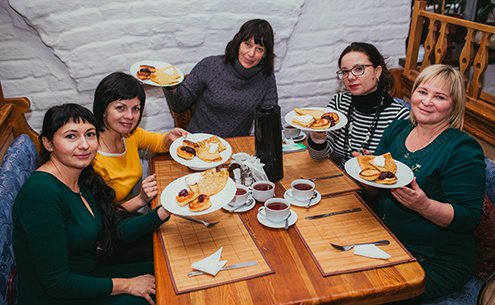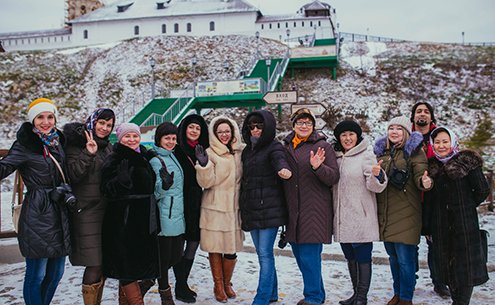 On November 14, we organized the solemn awarding ceremony within the framework of "The Many Faces of Russia" of All-Russian Open Journalism Contest held in Kazan.
The event was attended by Margarita Lange, President of the Guild of Ethnic Journalism, Sergei Markov, Director of the Institute of Political Studies and a prominent political expert. Among other distinguished guests were Farid Mukhametshin, Chairman of the State Council of the Republic of Tatarstan, Rimma Ratnikova, Vice Chairman of RT State Council, Chairman of the RT Union of Journalists, and others.
Our services
We held the event on a "turnkey basis", starting with the program development and ending with setting up microphones on stage. Our team prepared a script of the ceremony and concert, invited artists, provided lighting and sound equipment. The bright setting was due to not only artists' performance, prepared under our guidance, but also due to the decoration of the venue with press-walls and roll-ups.
Participants were given award certificates, flowers, books, souvenir embroidered skullcaps— all these were also provided by our company.
In addition to the organization of the concert, we provided quality service to all its participants. Accommodation, meals, sightseeing tours around the city and its major museums were available for every participant of the Contest from November 13 to 15.
The event information
"The Many Faces of Russia" All-Russian Open Journalism Contest was established in 2006 to popularize national traditions and customs. It aims at generating interest in the culture and art of different peoples, living in the Russian Federation and abroad. And, of course, it contributes to the emergence of interesting, meaningful, and talented work of journalists from all over Russia.