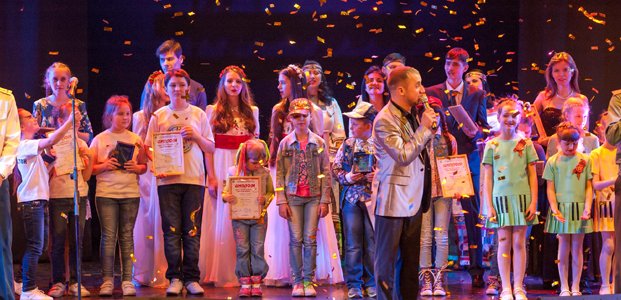 Between May and July, the capital of the Primorsky Territory hosted the Interregional Festival and Competition Project "The Spring Primrose".The event was held within the Festival of National Cultures "The Many Faces of Russia".
Our company chose sites for the festival: concert halls with a capacity of at least 600 attendants, rehearsal rooms, dressing rooms for artists, rooms for workshops with necessary concert and rehearsal equipment.
We provided transport services, accommodation and meals for both participants and members of the jury. The Festival was attended by about 3,000 performers aged between 4 and 18.
The program contained 18 events, featuring members of cultural and creative community of the Far Eastern region. The project was aimed at the development of children's amateur vocality and choreography, increasing of professional skills of the participants, as well as the popularization and promotion of national vocal and dance traditions.