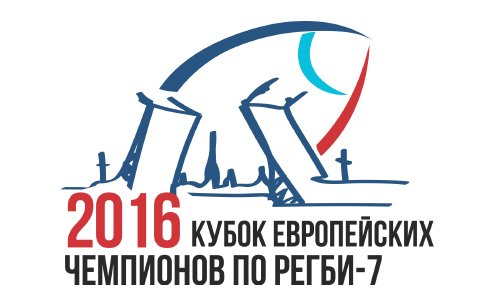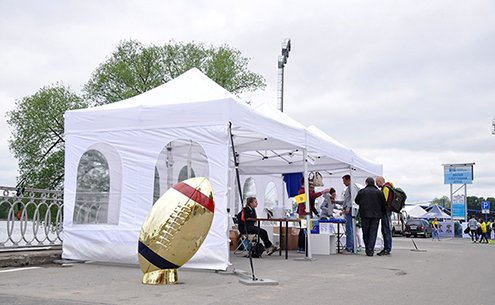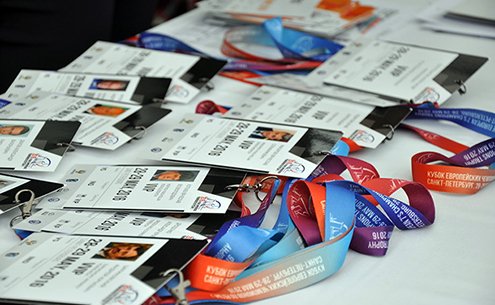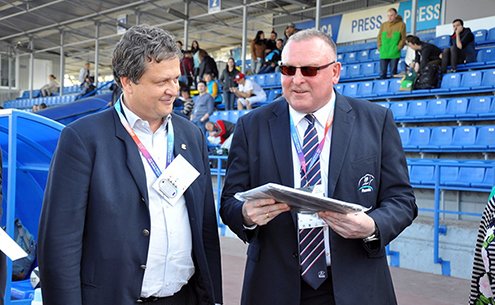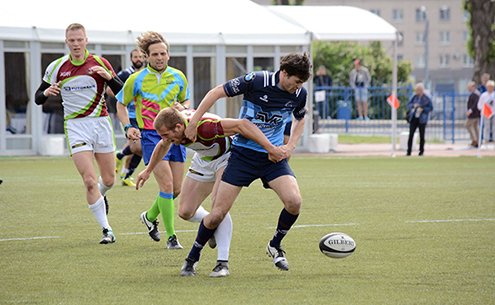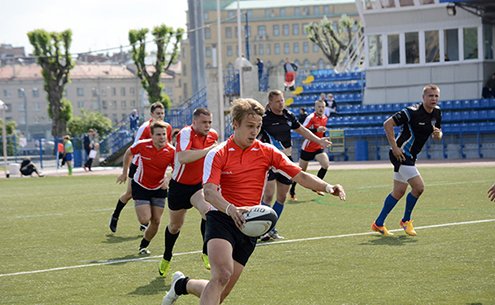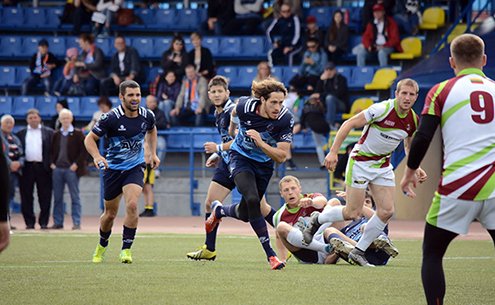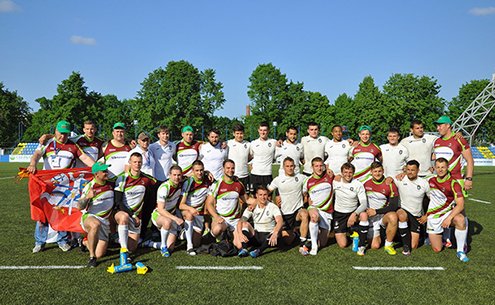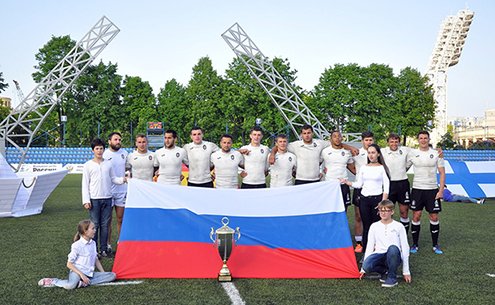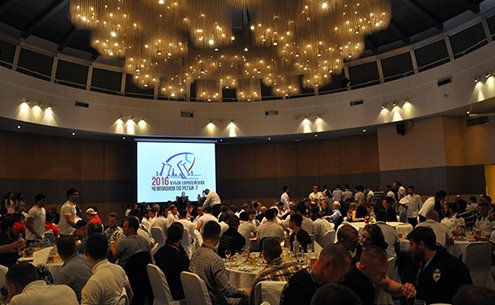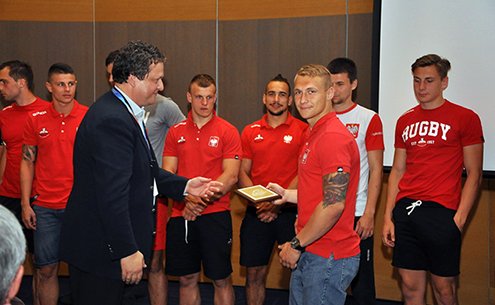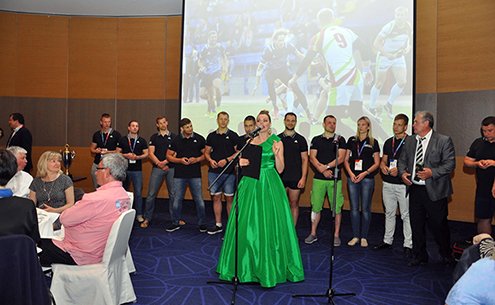 On May 28-29, we carried out a significant sport event of the year – the 7th European Rugby Champions Cup. The event became a rugby final rehearsal before Rio Olympic Games 2016. The Northern Capital has hosted the similar event for first time, and we are proud that this sport debut was a success.
The participants
The tournament was held at Petrovsky Small Sports Arena&laquo. Leading European teams from Spain, Croatia, Russia, Sweden, Switzerland, Poland, Latvia, Lithuania, Estonia, Finland, and Belarus were fighting for the title of the best team at the arena.
Russia was represented by the multiple national champion Krasnodar team Kuban" and St. Petersburg team, formed on the basis of Narvskaya Zastava", Russian Major League Rugby Championship Rugby-7 silver prizewinner.
The event was attended by over 5,000 people. Participants were able to become spectators of the tournament, as well as to test themselves at the Rugby Fest.
The organization features
Professional organization enabled dynamic and truly festive tournament. All organizational issues were included in our responsibility, from the rent of the sites of Petrovsky Small Sports Arena&laquo, to designing a logo. The list of our services includes:
booking of the venues
provision of accommodation, food, and transportation of participants
catering services, coffee breaks, and two VIP dinner for 250 guests
visa support for participants from ten countries
organization of cultural program
accompanying of participants
script writing
opening and closing ceremonies
corporate style development
printing and distribution of ad materials
creation of the event web-site rugby7.spb.ru
SMM support
work with sponsors and partners
search for volunteers and organization of their work
production of souvenirs, cups, medals, etc.
translation services and more
Over the years, the European Cup has become one of the most prestigious sporting event, which is attended by the leading European clubs. We are pleased to become a direct coordinator of this event and we expect to keep this success next season.
Feedback on the project
«We are deeply gratified by the organization and holding of the 7 European Rugby Champions Cup at the highest level for the first time in the history of St. Petersburg among men's teams.»