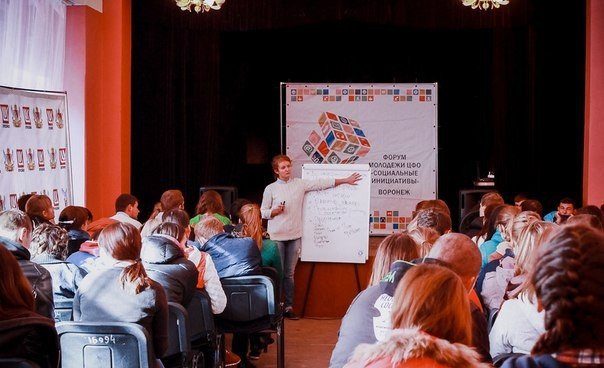 In mid-July, in Svetlitsa village, the Tver Region, the Forum of the Central Federal District was held. To conduct lectures and workshops, our company chose the competent experts.
To ensure a comfortable arrival at the venue of the Forum, we organized a transfer from Moscow to the village of Svetlitsa. In addition, we arranged accommodation and meals for the duration of the event.
Lectures and workshops were dedicated to the sense of responsibility for the development of the motherland in the minds of the youth. To ensure the high level of performances, our managers provided necessary technical equipment (spotlights, laptops, roller ups, and microphones), prepared banners, handouts, and certificates for participants.
We made every effort to enable "the Conveyor of youth projects": supplied multimedia equipment and chose experts, who advised participants of the Forum on project issues.
About the Forum
The Youth Forum was aimed at organizing the venue for the best social projects and initiatives of non-governmental organizations of the Central Federal District, which are directed towards stabilizing the social and political climate in the regions of the District.