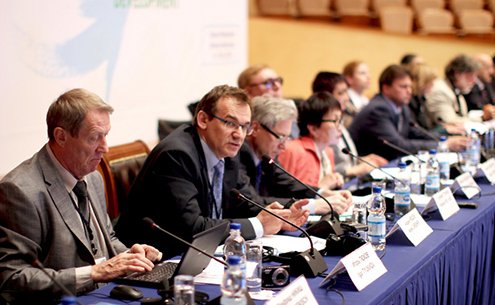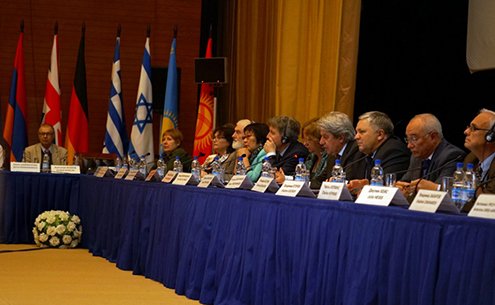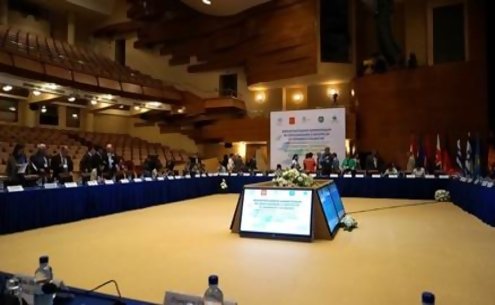 Our company organized the World Conference on Education for Sustainable Development, which was held on June 8-11, 2015 in Khanty-Mansiysk. The conference was attended by experts from 17 countries.
The participants of the World Conference were wondering how to effectively develop the educational system in the 21st century? And we provided them with all facilities for comfortable discussing of the issue.
Over 100 participants from around the world, complex technical equipment, interpreting to different languages: the task was rather difficult and ambitious, but we coped with it. In a short time, a huge amount of work was done: we selected and decorated the site (banners, press walls), designed printing products and souvenirs (participant's bag, pens, notebooks, etc.), invited participants, conducted ticketing service, elaborated the cultural program, found simultaneous and consecutive interpreters as well as translators. In addition, we ensured the four-day non-stop organizational support. Our rich event-experience and professional managers, working within a wide range of tasks, was the key to our success.
The conference was attended by representatives from 17 countries, members of the Commission of the Russian Federation for UNESCO, members of the Ministry of Foreign Affairs and Ministry of Education and Science of Russia, heads of UNESCO Chair-Network and the authorities of the Russian Federation educational agencies, as well as leading Russian and international experts.